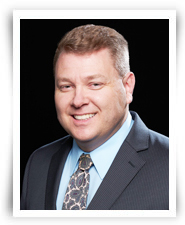 Dr. Michael Kahler, Ed. D. | Faculty
International American University
Ed.D. Educational Leadership; Argosy University; Orange, CA
M.A. Curriculum/Instruction; Argosy University; Orange, CA
M.A. in International Affairs (Political Science); California State University, Sacramento; Sacramento, CA
B.S. in International Business; Babson College; Babson Park, MA
Dr. Michael Kahler earned his Ed.D. in Educational Leadership from Argosy University. He has an M.A. in International Affairs from C.S.U.S. as well as a B.S. in Business from Babson College. He teaches a variety of business courses with a specialty in Marketing and Management. Dr. Kahler has lived in Japan, Italy, and France and enjoys working with students from around the world.
Dr. Kahler has extensive experience in the field of education. He is an educational consultant as well as an adjunct faculty member for several colleges. He is a member of the National Business Educators Association.
Dr. Kahler has a background in political and managerial consulting. His political advising includes local and international political campaigns. His specialty is branding and social media marketing for candidates and parties. Dr. Kahler also advises international companies that are interested in importing goods or setting up corporate offices in the United States.