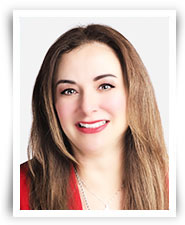 Rocio Pacheco, M.B.A. | Program Chair, Undergraduate Business
Southern Utah University
Rocio is an executive in Hospitality and a veteran in Human Resources for over 27 years. She started from the ground up at the Hilton Hotels Corporation in the early 90's. As a result of the many years in the industry, Rocio led and trained large teams of more than 500 employees at iconic hotels and resorts in the Los Angeles area, such as The Biltmore Hotel in Downtown Los Angeles and Loews Hotel and Resort in Santa Monica. She also had the opportunity to work for non-profits, such as Pasadena Humane Society and universities like the University of Southern California.
Her passion for Hospitality and Human Resources has taken her career to higher levels, and she now shares her knowledge and experience with the new generations by mentoring students at Mount Saint Mary's University, Cal Poly Pomona, and UC Riverside. Rocio's other aptitude is consulting; she guides and recommends the best practices in Human Resources management to companies in the hospitality industry. She also volunteers her time serving as a Treasurer for the Professional Human Resources Association.
Rocio attributes a God-centered optimistic spirit to her success, which advances her life forward when biblical principles are applied in everyday's triumphs or challenges.