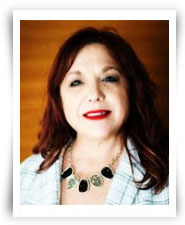 MEYER, Colleen, M.B.A., Ed.D. | Faculty
Southern Utah University
Dr. Colleen Meyer has over 30 years in business operations and change management experience. Dr. Meyer has held the following titles: Manager, General Manager, Regional Director of Operations, Campus President, Dean of Business, Professor, Director of Career Services and Title IV, Entrepreneur. Dr. Meyer has received the award for General Manager of the Year in 2001, Highest Performing Schools in 2010 and 2013, and helped franchisees she worked with win 16 performance awards, including Franchisee of the Year.
Dr. Meyer has a doctorate in Organizational Change and Leadership from the University of Southern California (USC), an MBA in Organizational Change from the University of La Verne, and a Bachelor of Science degree in Business Administration from the University of Phoenix.
Dr. Meyer has sat on the boards of NAWBO (National Association of Women Business Owners-IE) and SCORE-IE and has taught classes for the IEWBC (the Inland Empire Women's Business Center) in Colton, Ca. Dr. Meyer has also mentored undergraduate graduates in business for the University of La Verne.
Dr. Meyer has written articles for Convenience Store Decision Magazine and Carwash.com Magazine. Dr. Meyer published a paper called, "Supporting Women Business Owners: The Inland Empire Women's Business center: An Evaluation Study".
She is the owner of Meyer and Mintz, an operations and marketing consulting company and owner and host of the podcast, Fearless in Pink.